This programme focuses on those wishing to travel independently and even just one person may take part, as no minimum number of participants is required for it to be arranged.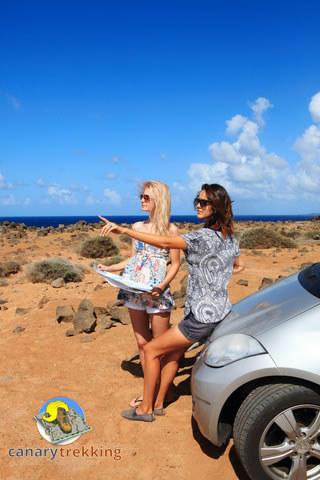 We offer a programme that includes the following:
* Accommodation:
We offer accommodation in 3 star resorts, as follows:
Room only
Bed and breakfast
Half board
Cottage accommodation is also available on request.
* Car hire
Description and map with itineraries on Lanzarote to be followed on a self-guided basis.
* Guided routes:
This programme includes 2 guided routes for a real, direct view of the island's nature, first-hand with our naturalist guides.
Should you confirm being able to take part in another route during your stay, you will receive a 20% discount on the sales price for having taken part in our "Lanzarote At Your Leisure" programme.
* Advice and assistance from Canary Trekking during your stay.